Evansville Concrete Contractors
Evansville Concrete Solutions, have vast and extensive experience in the concrete industry and have served the local community and nearby areas. Our commitment is to provide the highest possible level of service to our clients, not only those in the Evansville area. We value our clients and go out of our way to make sure that we strive to deliver top-of-the-line services to our customers, which is why we are always on the lookout for new and innovative methods to offer in this field.
About Us
Our goal is to develop long-term relationships and commitments with our clients in addition to providing great service. Our dedication to excellence continues to build our growing list of devoted clients. We offer a variety of services to suit the needs of any individual or business: residential and commercial concrete, flooring solutions, decorative stonework, and more.
Among all southern concrete professionals, we have been offering the best solutions for any concrete and masonry needs. We focus on quality and customer satisfaction to ensure that our clients get the best out of us. Get in touch today and experience the knowledgeable hands of our craftsmen at concrete solutions.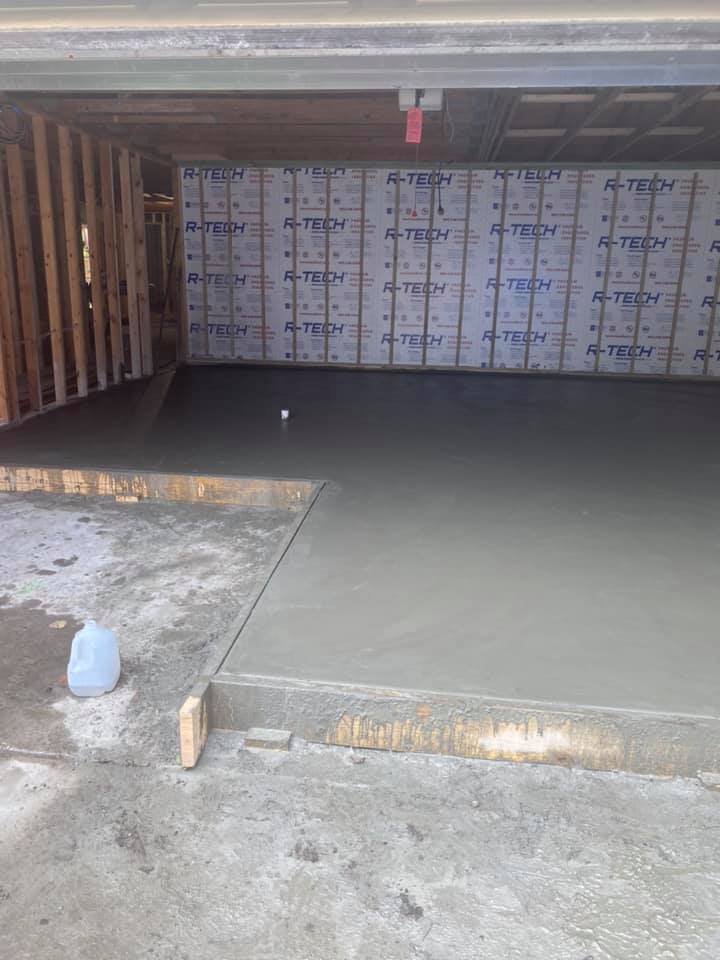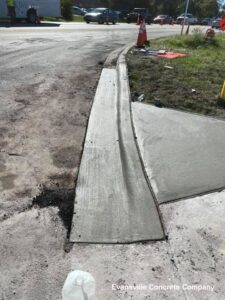 Concrete Projects We Do:
Patios

Evansville Retaining Walls

Sidewalks

Basic Slabs

Garage Slabs

Cement Jobs

Foundations

Evansville in Concrete Pouring

Resurfacing

Polishing

Concrete Leveling

Patterned Concrete of Evansville

Evansville Concrete Polishing

And so much more!
The following are the Evansville concrete contractor's services that we provide for either residential or commercial projects: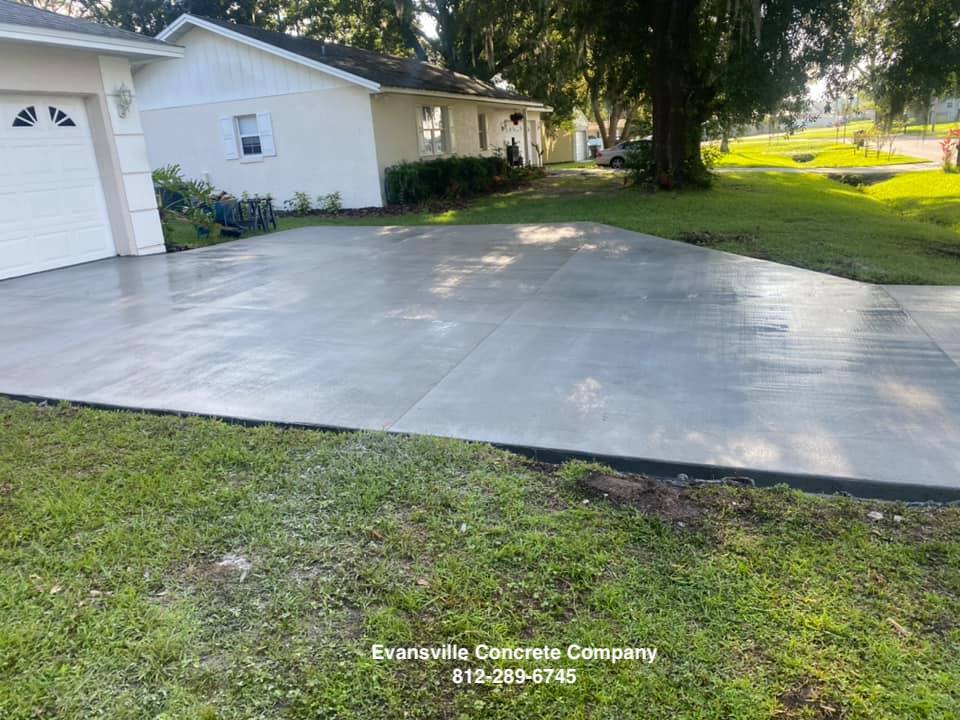 Residential Concrete
The concrete industry is a serious one, where jobs require extensive labor and attention to detail. Our team is well prepared to give you the quality service that our industry is known for.
Residential or home concrete projects are important to a homeowner. These allow them to create more space, upgrade the property and improve on their home. Each home project is handled with care and precision by our skilled team of contractors so your concrete solution will come out just as you imagined it.
Our residential projects include foundations, driveways, and other homes indoor or outdoor structures. We ensure that the job will be completed exactly how you desire, and we will be present every step of the way until the home project is completed successfully.
Commercial Concrete
Whether the commercial concrete construction services you need are modest, or large, our contractors can do all of the tasks promptly and at a competitive cost. We will coordinate with any specialists necessary, such as engineers and architects, as well as rely on an in-depth understanding of industry standards to ensure every job is done smoothly. You can be certain that we will provide the greatest quality building materials and do everything professionally.
We understand the time-consuming tasks that are involved in creating and designing a commercial concrete project. We address projects such as commercial buildings, parking lots, and walkways to ensure that you not only complete your project according to your vision but also do so within budget. We put emphasis on taking care of our customers' needs by providing them with both top-notch service and quality craftsmanship.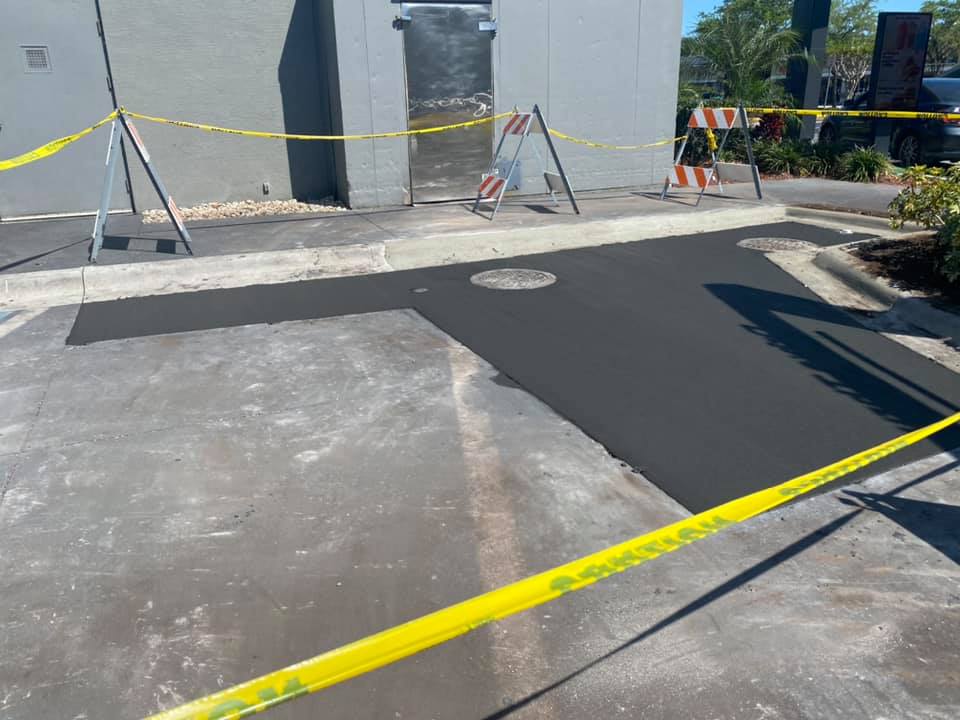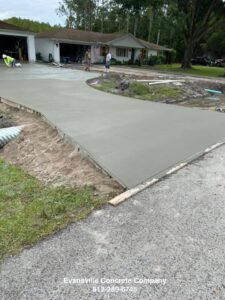 Concrete Driveway
Concrete driveways are known for being robust, long-lasting, and low-maintenance for building a driveway, in addition to adding to the curb appeal of any property. A common misconception about concrete is that it has a dull gray color; however, with our services, we encourage our clients to be creative in their driveway design by using ornamental concrete. Aside from providing aesthetic value to any property, this driveway will undoubtedly last a long time.
An attractive and long-lasting driveway can be yours with our services. We make sure every project we do to treated as if it was one of our own projects.
Concrete Patio
Outside decorations, designs, and appearances are important because they boost the value and curb appeal of the property. In terms of quality, elegance, and longevity, we ensure that the installation of concrete patios at any property meets or exceeds our clients' expectations. Even if the projects require a modern concrete patio design and modification, our concrete builders can make your vision a reality.
Your patio is an extension of your home, relaxing and enjoyable space for you and your family. Whether you're looking to increase the property value or make it more enjoyable, a concrete patio is an excellent choice. By choosing us, you can be assured that your patio will be done right using sophisticated methods and surpass expectations in terms of quality and beauty, as well as ensuring years of enjoyment.
Concrete Repair 
The most cost-effective way to provide a fair and safe surface appears to be to save the current concrete. Before a concrete slab deteriorates, it is leveled to ensure that the current concrete will last for many years. Our team will assess if the concrete needs to be repaired or replaced. Repair services from our skilled concrete specialists, who understand the right mix of materials and equipment to use to protect the integrity of the concrete, provide a reasonable option for our customers in desperate need of concrete repair.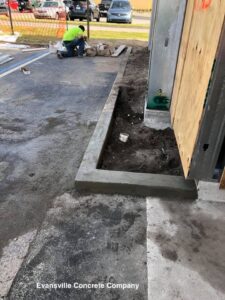 Concrete Leveling 
Concrete leveling services refer to the procedure that goes on the process of altering the foundation that the surface sits upon in order to adjust any uneven concrete. Rather than going through the whole process and the pricey cost of replacing the concrete, leveling the surface is a much better alternative. Additionally, concrete leveling is also known as slab jacking, which has been used for repair for a long time.
Stamped Concrete 
Have you ever wanted to add more curb appeal to your lawn? Stamped or decorative concrete is a cost-effective way to spruce up the outdoors of your home. This alternative is less expensive and less time-consuming than any other landscaping project to date. There is very little upkeep while adding value and visual appeal, particularly in outdoor environments like patios, walkways, driveways, and more.
Stamped or decorative concrete can be used to create the look of stone, brick, or pavers in any outdoor environment. For example, a patio can be created that visually resembles natural stone, or the driveway can be made to look like bricks. Our local concrete contractor will help to align your vision and desires into reality.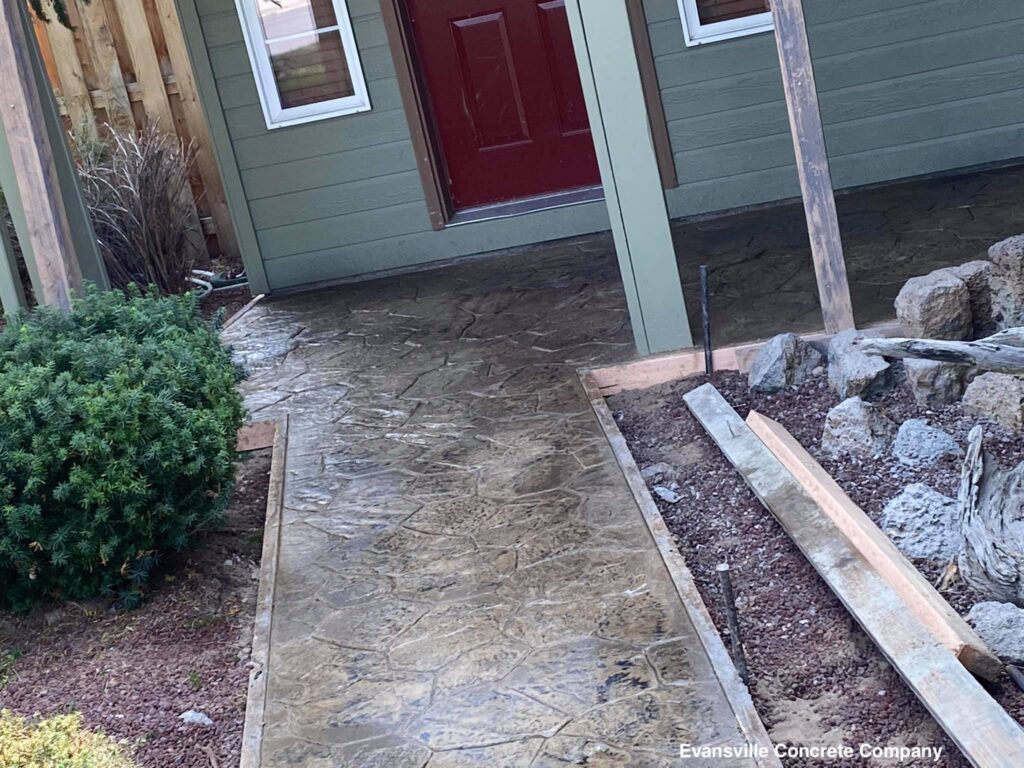 Contact Us
Our concrete contractors are extremely responsible and are present at every step of the process to ensure that it is a complete success. We only used high-quality concrete on all of our projects because we have a lot of responsibility and accountability for making sure the job is done correctly and efficiently. For anything concrete, you can count on us. Evansville Concrete Solutions is a well-known concrete company that works hard to make your vision a reality. Please contact us if you have any questions!